Form I-485 Green Card Application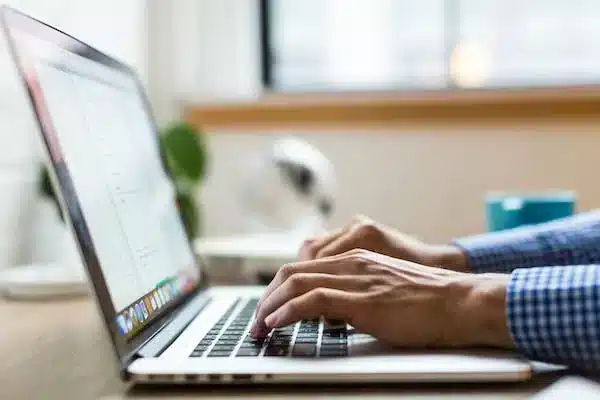 Adjustment of Status to Permanent Residency
Easily complete your Form I-485 (Application to Register Permanent Residence or Adjust Status) using Citizen Concierge's online system. This package also contains both form I-130 and I-130a (if applicable). Allow Citizen Concierge to help for a fraction of the cost of an attorney.
Every Client Receives Our 5-Star Experience
Complete Your Application in Just a Few Easy Steps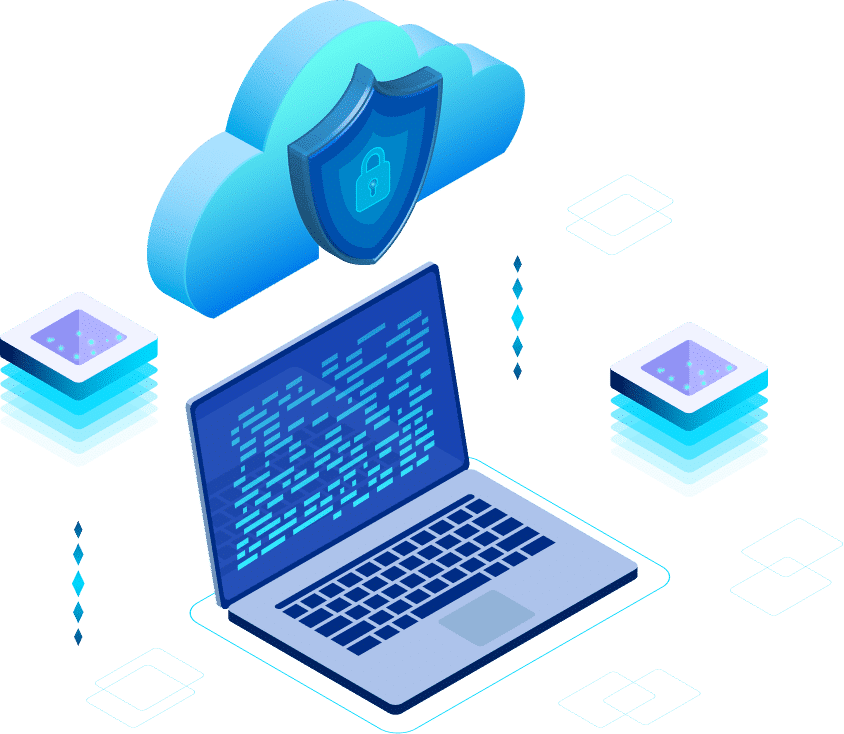 Confirm your eligibility in just a few minutes before having to submit payment.
Only pay once you are verified as eligible and have completed the application.
Receive a ready-to-sign application and supporting documents checklist.
File with assurance knowing that everything was done perfectly. Applications that are well-prepared have a better chance of being processed quickly.
Receive Personalized guidance for our filing experts .
Get personalized support for a fraction of what you would pay for an attorney
Everything You Should Know About Form I-485 – Citizen Concierge
Form I-485 is one of the most important documents to file if you're working toward the permanent resident status. If you have a valid non-immigrant visa and are eligible for a green card, then you must ensure you're complying with all the guidelines established by the U.S. Citizenship and Immigration Services (USCIS).
With so many forms to file, the process can get overwhelming, leading to mistakes and a higher risk of getting your application rejected. We're here to help you deal with your application process to ensure you get one step closer to your lawful permanent resident status.
On this page, you'll learn everything about I-485 and what you need to get started with your application.
We'll also walk you through the entire process of working with us so that you can discover all the benefits of our services.
Get Help with Our Web-Based Assistance Service
Our team at Citizen Concierge assists applicants in getting ready to submit Form I-485 in the most efficient way possible. Thanks to our years of experience, we can help you set up a request that's 100% accurate and with no mistakes.
The more detailed your application is, the less likely you are of getting rejected, so we recommend our service to anyone looking to get that burden off their shoulders.
Our Clients rate us 5/5 stars, an achievement we proudly show to prove we're professional, transparent, and efficient.
Our team goes beyond helping people file Form I-485. Depending on your needs, we can also guide you through the following:
Form I-130 and Form I-130A Applications
Form G-1145 Application
Once you request our service, we'll send you personalized instructions that fit your needs. To make things easier, we'll also attach a supporting document checklist, which will help you ensure you're not missing anything before submitting your application.
We know that applying for a green card or U.S. citizenship is overwhelming. There's too much information to consider, so it's not hard to make a mistake that could hurt your chances of getting approved.
However, we're committed to making this process easier, so don't hesitate to contact our team if you're interested
How to Get Started with Our Service
Getting started with our guidance services is easy. Once you place your order, you'll do the following:
Answer basic questions provided by our team. This will help us evaluate if you're eligible to submit Form I-485.
If you can submit the form, we'll get started with our service and give you all the information you need. You can start gathering documents and filing out your form right away, but you can save your progress at any time you want. If the process gets too overwhelming, you can easily stop and continue later.
Then, we'll give you a prepared-to-sign application, as well as a supporting report agenda that will help reassure you that you have everything.
We won't stop until you're positive you prepared Form I-485 accurately. If you have any questions before sending everything, our team will be ready to answer them.
Our current price for the service is $246, which is a fraction of what you would pay a legal counselor. Our service is the best alternative if you're looking to save money on your application process.
About Form I-485 (Also Known as "Application to Register Permanent Residence" or "Adjust Status")
Form I-485 (officially known as "Adjustment of Status Application) is a document meant for particular immigrants in the United States. People who file this document can apply to change their immigration status and get a green card, making them permanent residents of the country.
Do You Become a Lawful Permanent Resident If You Get Your I-485 Approved?
If you get your I-485 approved by USCIS, you'll get your "Permanent Residence Card" by mail, meaning you'll be able to stay in the U.S. indefinitely and apply for a Social Security Card.
Applicants can file this form based on seven categories, which we'll explain further in this article. If these people aren't part of these major categories, they'll not be able to apply for a green card.
People who are applying for a green card through family-based matters must file Form I-485 right after Form I-130, which is also known as the "Petition for Alien Relative."
What's the Difference Between Form I-485 and Form I-130?
Form I-130 is meant to prove that a U.S. citizen or green card holder has a valid familial relationship with the person applying for permanent residence status. In this case, the applicant will file the document with USCIS, which is part of the U.S. Department of Homeland Security. It's the first step in the green card process if you're applying through familial matters.
Another scenario where you could file Form I-130 involves marriage. U.S. citizens or green card holders can apply to prove their marriage with another person is valid, allowing them to get a green card too.
Form I-485, on the other hand, doesn't necessarily mean you're applying under the "family" category. As you'll see in the following section, you can use this document to apply for a green card based on familial, employment, or even humanitarian grounds.
People applying for permanent residence under the "family" category can also file Form I-130 at the same time.
To summarize:
 Form I-130 is primarily for those applying to become a lawful permanent resident under family or marriage grounds.
Form I-485 applies to those looking for other types of green card applications. This means that people who entered the country through the Visa Waiver Program, with a valid visa, through a job offer, or on humanitarian grounds can also apply with this document.
The first step to take before filing Form I-485 is to see if you're eligible. Otherwise, you would lose time and money in the process. This section will help you understand whether you can use this "application to register permanent residence" or not.
As mentioned, there are seven main categories to consider. If you apply for any of these, you may be eligible to get your green card:
Family-based applications are among the most complex ones. Here, we have five sub-categories to consider:
Immediate Relative of a U.S. Citizen
You can apply through this sub-category if:
You're the legal spouse of a U.S. citizen.
You're the parent of a U.S. citizen. The citizen must be at least 21 years old.
You're the unmarried child of a U.S. citizen. To apply, you must be under 21 years old.
Other Relative of a Lawful Permanent Resident or U.S. Citizen Under Family-Based Preference Categories
Here, applicants may be eligible for a green card if:
They're a family member of a U.S. citizen, which can be a 21-year-old (or older) unmarried son/daughter, a married son/daughter, or a 21-year-old sibling.
They're a family member of a lawful permanent resident, which can be a spouse, an unmarried child under 21 years old, or an unmarried 21-year-old son/daughter.
Fiancé(e) of a U.S. Citizen and/or the Fiancé(e)'s Child
It allows the following people to apply:
A person who entered the United States as a fiancé(e) of a U.S. citizen.
A person who entered the United States as a fiancé(e)'s child.
Widow(er) of a U.S. Citizen
People who were married to U.S. citizens at the time of their passing can apply as widows or widowers.
VAWA Self-Petitioner
Victims of battery or extreme cruelty can apply for permanent residence if:
They're the abused spouse of a U.S. citizen or lawful permanent resident.
They're the abused parent of a U.S. citizen.
They're the abused child of a U.S. citizen or lawful permanent resident. The child must be unmarried and under 21 years old.
Special Consideration for Spouses and Unmarried Children of Green Card Holders
The April 2023 Visa Bulletin specified a few changes for the F-2A category, which involves 21-year-old unmarried children and spouses of green card holders. Due to the case backlog under this category, the "Final Action Dates," which include applications with priority dates, aren't considered "current" anymore.
On the other hand, the "Dates for Filing Applications," which represent the earliest dates when the applicant can request their adjustment of status, are still "current," meaning that these people can still apply through Form I-485.
The F-2A category used to be more popular because the wait times for these applications were much shorter than with other family-based categories. Unfortunately, the number of cases has made the wait times get slightly longer for this category.
The "Employment" category includes three different sub-categories to consider. You may apply for a green card through Form I-485 if you're part of the following groups:
Immigrant Workers: It involves first-, second-, and third-preference immigrant workers.
Immigrant Investors: People can apply for a green card through employment if they've invested (or are actively investing) at least $1,050,000 in a new commercial enterprise in the U.S. The enterprise must create full-time positions for at least 10 employees. This sub-category also applies to those investing at least $800,000 in an infrastructure project or a targeted employment area.
Physician National Interest Waivers: These waivers apply to physicians who agree to work in clinical practice in an established underserved area for a specific period. The physician must agree to work full-time and meet a few other eligibility requirements.
"Special Immigrant" Factors
Those considered "special immigrants" can file Form I-485. This category includes the following groups:
International Broadcasters
Special Immigrant Juvenile
Religious Workers
Afghanistan or Iraq Nationals
Employees of International Organizations/Family Members/NATO-6 Employees or Family Members
Particular conditions apply to each group, so make sure you get professional guidance before applying through this category.
If you were admitted to the United States as a refugee or were granted asylum status one year ago (at a minimum), you can apply for a green card.
The following people may be eligible to apply for a green card under this category:
VAWA Self-petitioner
Special Immigrant Juvenile
Abused Spouse/Child of a Cuban native or citizen
Abused Spouse/Child of a Resident who got their green card based on HRIFA
This category only applies to people who have lived in the U.S. continuously since before January 1972.
Human Trafficking and Crime Victims
People who currently own a "T nonimmigrant visa" (human trafficking victims) or a "U nonimmigrant visa" (crime victims) can apply through this category.
Other Categories to Consider
Here's a list of other sub-categories people may consider before applying for a green card. These may allow the person to use Form I-485:
Diversity Immigrant Visa Program
Liberian Refugee Immigration Fairness
Cuban Adjustment Act
Haitian Refugee Immigration Fairness Act (it only applies to the spouse or child of a lawful resident who got their status under HRIFA)
Lautenberg Parolee
American Indian People Born in Canada
Indochinese Parole Adjustment Act of 2000
Person Born in the U.S. to a Foreign Diplomatic Officer
Section 13 (Diplomat)
Who Can't File This Form?
There are quite a few restrictions for those looking to register their permanent residence through Form I-485. Spouses or relatives can't file Form I-485 if they're not physically present in the U.S., for example.
The U.S. Citizenship and Immigration Services (USCIS) also prevents people from filing the "Application to Register Permanent Residence" if:
They came into the U.S. as a crewman or while in transit to another country.
They entered the country as an informant or witness.
They're in "deporting/removal proceedings" because they were involved with a terrorist group or any activity linked to terrorism.
There are other "inadmissibility categories" that could prevent people from filing Form I-485, which include:
People with criminal records
People with disqualifying communicable diseases or mental health conditions
People who pose a threat to the national security of the U.S.
People who violated U.S. immigration laws in the past
People who entered the U.S. to do illegal activities, including child abduction, unlawful voting, or practicing polygamy
Some people who fall into these categories may get a waiver, depending on their relationship with the applicant.
You must gather a few documents and pay a filing fee to start your application process.
The cost to apply for a permanent resident card under Form I-485 will depend on your age and other conditions. Here's an overview:
You'll pay $750 if you are under 14 years old and working with the application of at least one parent. However, you may pay up to $1,140 if you're not filing under these conditions.
You'll pay $1,225 if you're 14-78 years old.
You'll pay $1,140 if you're 79 years old (or older).
People who were admitted to the U.S. as refugees won't have to pay anything to process their I-485.
As you can see, the filing fee for most people will be $1,225. The price includes the filing form and the biometric services fees.
If you don't know how much you have to pay for this form, ask our team. We'll gladly guide you through the entire process to ensure you don't get confused.
What Documents Does USCIS Ask for?
Most of the time, you'll need a few "supporting documents" alongside your filing form. These documents will prove that you're eligible for a green card. Moreover, they help prove that your sponsor (or applicant) has a valid permanent residency or citizenship status.
Here's what the applicant will need before filing Form I-485:
Proof that they had a valid visa when they entered the U.S. This includes a copy of the visa and an I-94 travel record.
Proof of their nationality. They can attach a copy of their birth certificate and foreign passport.
Proof of their ability to support the person applying for the green card. Here, the person may attach a copy of their recent federal income tax returns, as well as pay stubs. These are filed with an "Affidavit of Support."
Proof that they didn't face any convictions (if they were ever arrested). They must attach a certified copy of the court record.
Finally, the applicant will need to attach immigration medical examination results. The exam must be performed by a doctor approved by USCIS. Here's a tool from the federal agency to help you find a doctor.
All of the documents are sent alongside Form I-485 to a lockbox facility, which will forward them to the USCIS Service Center. They'll get processed there.
What Secondary Documents Can You Use?
If you, for any reason, don't have some of the supporting documents mentioned above, you may file "alternative documents," which are also called "secondary evidence."
People who don't have a birth certificate, for example, could ask for a statement from their local government agency that mentions that it can't process their document at the moment. This may allow the person to send these documents instead:
School Records
Baptism Records
Census Records
These files are meant to show the person's date/place of birth, as well as their parent's names.
Those who don't have these supporting documents can also send written statements from people who were alive when they were born (at least two). The statement should explain how/why the person has knowledge about the immigrant's birth.
Where Do You File Form I-485?
You must make a "package" that includes your:
Forms
Supporting Documents
Fee Payments
As for the form, you can file it online or by mail. Most of the time, the online process is the most efficient one. You must:
Create a  MyUSCIS account.
File the forms.
You'll get updates on your application from the website, which is why it's important to keep your login credentials stored somewhere safe. Once you sign up, you'll get an "A-Number," which is a 7/9-digit code used by USCIS to identify applicants.
On the other hand, if you're sending everything through the mail, you must find an appropriate lockbox based on where you live and choose a postal service to submit the documents.
What's the Timeline After Filing Form I-485?
There isn't a standard processing period for these forms. Most of the time, it will take a while, though.
The processing times will depend on the category you fall under and the USCIS office responsible for managing your application. You may receive your receipt notices within six weeks of processing your application.
Then, USCIS will set an appointment at a local Application Support Center to submit your biometrics. This includes photos and fingerprints.
If your priority date becomes "current," you'll get a response from USCIS surrounding your green card within 12-22 months. Keep in mind that USCIS may issue a green card interview notice before approving your request. The interview is the last step of your application.
The person responsible for the interview will use the meeting to verify all your information and determine if you're eligible for the green card.
People who get their petition approved will receive their green card within 30 days of receiving their approval notice.
Considering the entire timeline can take from a few months to a couple of years, you could also file an application for either a travel document or employment authorization. If they're approved, you could get the documents within a few months, depending on the case.
About Employment Authorization Requests
You may want to apply for an Employment Authorization Document if you want to work while your permanent resident status gets processed.
If this is your case, you must file Form I-765, which can get processed within 12 months. Your work permit will be valid for a year, so if your green card doesn't get processed within that period, you may have to renew it.
Spouses or relatives who aren't eligible to apply for a green card yet can't request an Employment Authorization Document.
About Form I-485's 2022 "Update"
The U.S. government released an update to Form I-485 back in 2022, which was meant to address if immigrants were likely to use public benefits.
Now, if you answer "yes" to likely being a "public charge" (which means you're likely to become dependent on the government for subsistence), you must also answer extra questions surrounding:
The size of your household and your annual household income
The total value of your household assets and liabilities
Your highest level of education completed or degree
You may also have to provide a list of certifications, licenses, and any applicable educational certificates. Finally, you will need to answer if you ever received assistance from the government or if you were institutionalized for over 30 days at the government's expense.
That's everything you should know about Form I-485. We know it's a lot of information to take in, so if you want to get started with your application but are afraid you'll make a mistake, you can count on us.
Working with the team behind Citizen Concierge ensures you avoid common mistakes when filing Form I-485. You'll get real-time customer support/live feedback, so rest assured that we'll be there for you every step of the way.
We believe that personalized guidance is the best way to get better results in the long run, so our immigration professionals will provide you with specific questions and feedback tailored to your goals.
Submitting any immigration form and request can easily get overwhelming and terrifying for anyone. Thankfully, you don't have to go through that alone.
We hope you found the information on this page useful, and we can't wait to help you get everything you need to start your I-485 application!
Frequently Asked Questions
Can You File Form I-485 If You're Outside the U.S.?
sysadmin
2023-07-12T12:19:03+00:00
No. Applicants who have their relative/spouse outside the U.S. may use consular processing instead. Form I-485 is only for those who are applying and are physically in the country.
Can You Travel While Your I-485 Gets Processed?
sysadmin
2023-07-12T12:19:17+00:00
You must file Form I-131 (or "Application for Travel Document") if you want to travel while you get your I-485 approved.
What Can You Do If Your I-485 Gets Denied?
sysadmin
2023-07-12T12:19:26+00:00
You can either appeal the request or restart your application process. Feel free to talk to our team if this is your case. We'll come up with the best solution to the problem.