Get started in just a few easy steps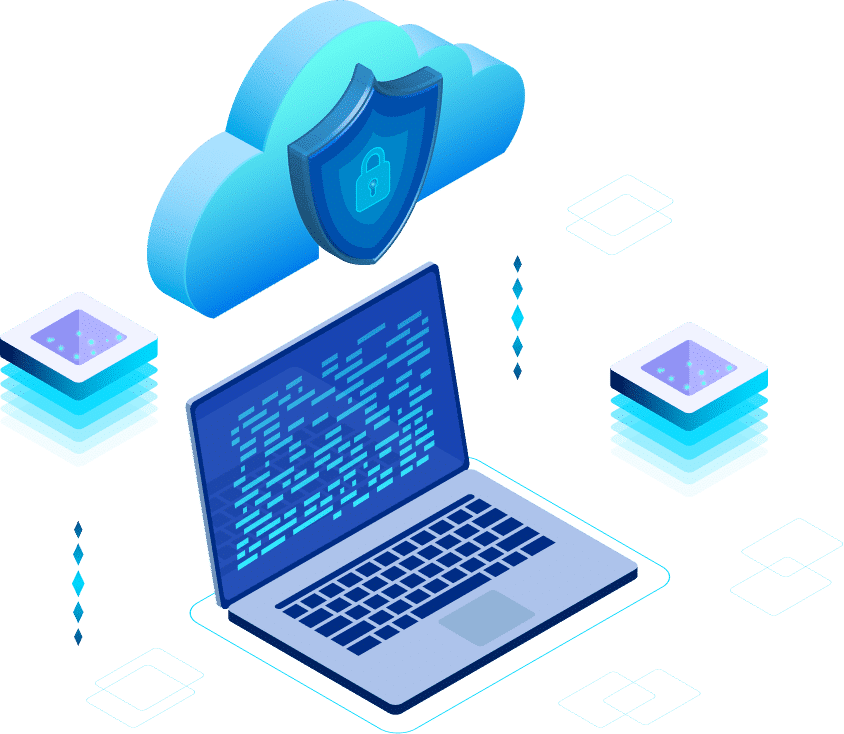 Answer basic web-based inquiries to affirm your qualification before installment and before you invest a ton of energy.
Safely save your advancement as you go. Continue later if vital. Pay just once gotten done and fulfilled.
Download a prepared to-sign application and supporting report agenda modified to your circumstance.
Document with certainty realizing you did it 100 percent accurately. Good-to-go applications work on your opportunities for speedy cycle times.
Our Value Is A Negligible part Of What You Would Pay A Legal counselor
Filing Form I-765 | Application for Employment Authorization Document in 2023
Navigating the US immigration system can be complex. This is true when it comes to getting work authorization.
Applying for employment authorization is crucial for people who want to work in the United States legally. Being employed in the country without a valid work permit could result in a ban from entering the US for up to ten years. The immigration service office could even prevent you from applying for a Green Card.
This application is open to various categories. It includes those with immigrant or nonimmigrant status, pending asylum applications, and more. The US Citizenship and Immigration Services (USCIS) plays a crucial role in determining your eligibility for employment authorization. It is important to familiarize yourself with its guidelines and requirements.
Citizen Concierge Can Help File an Application for Employment Authorization (EAD)
Immigration laws and procedures can change. As a result, you must consult official USCIS resources or an immigration attorney from Citizen Concierge for the most up-to-date information.
Getting work authorization through Form I-765 can be a significant milestone in your journey toward becoming a lawful permanent resident. It allows you to legally work in the United States and contribute to the American economy with a valid immigration status.
Citizen Concierge can guide and help applicants complete necessary forms without missing crucial information. With its expertise and affordable rates, you can successfully submit an application for employment authorization and pursue your goals in the United States.
Extra Documents to Submit to the US Citizenship and Immigration Services (USCIS)
Applying for any immigration benefits can be a daunting process. This is especially scary when it comes to gathering all the necessary documents.
Whether you are filing a Form I-765 for work authorization or applying for a Green Card based on marriage, providing the correct supporting documentation is crucial to ensure a smooth and successful application.
F-1 Students Filing Form I-765 for OPT Authorization

Students seeking employment authorization based on their Optional Practical Training (OPT) must include evidence of their full-time enrollment. On top of that, you also have to submit a copy of Form I-20 with a DSO endorsement for OPT. Include your SEVIS ID number to help USCIS correctly identify your record.

Also, people applying for a STEM OPT application extension must include their e-Verify information from their employer(s).

Marriage Green Card Applicants

Applying for a Green Card based on marriage needs specific documentation to prove the authenticity of the relationship. The application package must include both spouses' birth and marriage certificates. Providing certified copies of these documents ensures their accuracy and legitimacy.

Passport-sized Photographs

Attach two passport-sized photographs to your application package when you file Form I-765. Ensure they meet the specified requirements. This should include the size, quality, and background, per the USCIS guidelines. Remember to sign the back of each photograph with a pencil.

Photocopy of Recent EAD Card or Government-issued Identity Document

If you have a recent Employment Authorization Document (EAD) card, include a photocopy as evidence of your prior authorization. 

Without a previous EAD card, you can submit an alternative government-issued identity document. This may include a driver's license or passport copy.

I-94 Record Copy: Verifying Your Non-immigrant Status

Attach a copy of your I-94 record to establish your non-immigrant status. Collect the electronic I-94 data from the US Customs and Border Protection (CBP) website. You can also provide a photocopy of your passport/travel document with the relevant admission stamp.

Submitting extra supporting documents is essential to applying for a work permit from the US Citizenship and Immigration Services (USCIS). Following the instructions outlined in this comprehensive guide will prepare you to navigate the obstacles.

Maintaining immigration status and providing accurate and complete documents are crucial to a positive outcome. If you want expert help and personalized guidance, consider consulting with a Citizen Concierge immigration attorney to maximize your chances of success.
Who Can File for the Employment Authorization Document?
Not everyone can apply for an Employment Authorization Document (EAD). People falling under certain eligibility categories can file Form I-765 to request employment authorization.
Pending Asylum Application or Adjustment of Status Process

Candidates who have a pending asylum form or are going through the adjustment of the status process are eligible to apply for an EAD. This allows them to work while their immigration case is pending legally.

However, people applying for a Green Card cannot file Form I-765 for employment authorization. The Green Card application already includes this certification. A separate EAD application is unnecessary.

F-1 Students

Students applying for post-completion OPT or STEM OPT extension can file Form I-765 to request employment authorization. This allows them to gain practical work experience related to their field.

T-visa or U-visa Status Applicants

Those who are applying for T-visa or U-visa statuses are eligible to file Form I-765.

Long-term Resident Status Under the Commonwealth of the Northern Mariana Islands (CNMI)

If you are in the CNMI and applying for long-term resident status, you may be able to apply for an EAD. It is important to note that each category has specific eligibility criteria.

As a result, it is advisable to consult with an immigration attorney from Citizen Concierge. You can also seek guidance from the US Citizenship and Immigration Services (USCIS) for more information.

Deferred Action for Childhood Arrivals (DACA) Applicants

Candidates renewing their DACA status can also apply for an EAD. The permit allows them to work during their approved waiting period.

Refer to the official USCIS or Citizen Concierge website for a complete list of candidates who can apply for the EAD.
Completing the Application for Employment Authorization Document (EAD)
While the application form instructions may seem daunting, it can be a relatively easy process if you know what to do. This comprehensive section will walk you through the six parts of Form I-765. It will provide you with the necessary information.
Part One: State Why You Want to File Form I-765
You need to state the reason for your application. Provide the appropriate details on whether to replace a lost work permit or renew an existing one.
Part Two: Provide Biographical Information
In part two, you will need to provide your biographical details. This includes your full name, physical and mailing address, gender, marital status, travel history, and I-94 number.
Additionally, you must include your date of birth and country of origin. If applicable, you should also type in your alien registration number and receipt notice from relevant forms. It is important to provide accurate and up-to-date information in this section.
Don't forget to include your Social Security Number (SSN) and USCIS online account details. You can check out the list of codes on the official USCIS website if you're unsure of your eligibility category.
Part Three: State If You Tried to File Form I-765 Alone or with the Help of an Interpreter
If you filled out the completed form yourself, state so in this section. However, if you need an interpreter's help, you must also declare it here. Sign the form in black only if you have a guide.
Part Four: Interpreter Details (If Applicable)
If you need someone else's assistance, they must sign the form electronically and provide their full name and personal details.
Part Five: More from Other Individuals
Additionally, anyone else who helped you complete your form online must also fill out parts four and five of the application. They will also need to submit Form G-28 along with Form I-765. This ensures that all parties are accounted for and that the application is completed correctly.
Part Six: Extra Information or Attachments
This section allows you to provide extra information or to state any compelling circumstances. Feel free to express yourself and include relevant details supporting your application. Remember to keep it concise and to the point.
Make sure to organize your documents and clearly label them for ease of reference. Write down necessary receipt notice numbers if you have any.
Once you have filled out all the parts of the form, carefully review it to ensure accuracy and completeness. Make sure you have included all the required information and supporting documentation. After you are confident that everything is in order, you can file Form I-765 online.
Keep in mind that there is a filing fee associated with the application. In some cases, you may be eligible for a fee waiver.
Suppose you are unsure about your eligibility or have concerns. In that case, it's always a good idea to consult an immigration lawyer from Citizen Concierge. You can seek guidance from the United States Citizenship and Immigration Services (USCIS) as well.
After filing your application, you will get a notice with a unique receipt number. This will serve as proof that USCIS has received your application. You can use this number to track the progress of your application form online.
What Is the Filing Fee for a Work Authorization Document?
When filing for a work permit, commonly known as Form I-765, there are specific fees associated with the application process.
The filing fee established by the USCIS for Form I-765 is currently set at $410. It's essential to note that this fee is subject to change. You should stay updated on the latest USCIS schedule. Besides the government filing fee, certain applicants may need to pay $85 as biometric costs.
This charge applies to those who need to provide biometric information, such as fingerprints, as part of their work permit application process. Not all applicants must pay the biometric fee, so be sure to check if it applies to your situation.
Who Isn't Eligible for Fee Waivers?

The fee is generally included in the application process for candidates filing for a work permit based on a pending asylum application or under the Deferred Action for Childhood Arrivals (DACA) program. It's important to consult the latest instructions and guidelines from the USCIS to ensure you follow the correct procedures.

On the other hand, for applicants who do not fall into any of the categories mentioned above, the $410 filing fee to USCIS still applies. It's important to note that DACA and CNMI long-term resident applicants do not qualify for a filing fee waiver. Thus, the charge is mandatory in these cases.

Payment Methods to Receive Employment Authorization
When paying the filing fee, you have a few options. Traditionally, applicants would include a personal check, money order, or cashier's check payable to the US Department of Homeland Security (DHS) alongside their application.
However, the USCIS has recently transitioned to a new way of processing fees. Instead of including payment with your application, you can pay using a credit card through the USCIS lockbox system.
Regardless of your payment method, follow the instructions provided by the official website to avoid any delays or complications in your application process.
The processing time for a work permit document can vary depending on several factors, including your immigration status and any supporting evidence required. Generally, the USCIS aims to process most applications within a few months. Still, some cases may take longer to review due to complexity or a high volume of applications.
Final Words
Getting an Employment Authorization Document (EAD) is a significant leap toward achieving your goals in the United States. The steps this guide outlines provide a comprehensive overview of the key aspects of submitting your application.
By understanding the eligibility categories, preparing the necessary documents, and accurately completing the form, you set yourself on the right path to getting your EAD smoothly and efficiently.
Remember to keep track of the processing times and stay informed about any updates or changes from the USCIS. Contact the immigration experts at Citizen Concierge if you need a step-by-step guide to completing such crucial forms.
Their dedication to the process and commitment to following the guidelines can bring you closer to achieving your aspirations and contributing to your chosen field within the United States.
As you embark on this journey, know that patience and thoroughness will be your allies. With the right approach, you can navigate the complexities of the immigration process and work toward achieving your goals in the Land of the Free!