Everything You Need to Know About the EB2 NIW Visa
Applying for a visa can be an arduous process that requires a proper understanding of government regulations, terminology, eligibility requirements, and more.
If you have an exceptional ability or are highly skilled, you may qualify for an EB-2 visa and a national interest waiver. However, navigating the intricacies of the law on your own can be challenging. Fortunately, you don't have to. Citizen Concierge is here to help.
Citizen Concierge strives to be the best solution to apply for an EB-2 green card. Before you get started on your application, though, there are a few things you will need to know about this kind of visa.
What Is an EB-2 NIW Visa?
An EB-2 visa is an employment-based visa designed for people with either a high level of education or exceptional ability in science, art, or business.
Candidates who fit into one of these groups and whose employment would advance US interests may submit an EB-2 petition that includes an application for a national interest waiver (NIW). The applicant is regarded as a legitimate permanent resident of the country with this kind of visa.
Form I-140 (formally known as the "Immigrant Petition for Alien Worker") must first be submitted in order for the person to be considered for an EB-2 visa. The NIW allows individuals to file this petition on their own. This means that there is no requirement that the applicant receive a job offer or have a permanent labor certification (PERM) in advance.
Understanding the Difference Between an EB-2 Visa and an EB-2 National Interest Waiver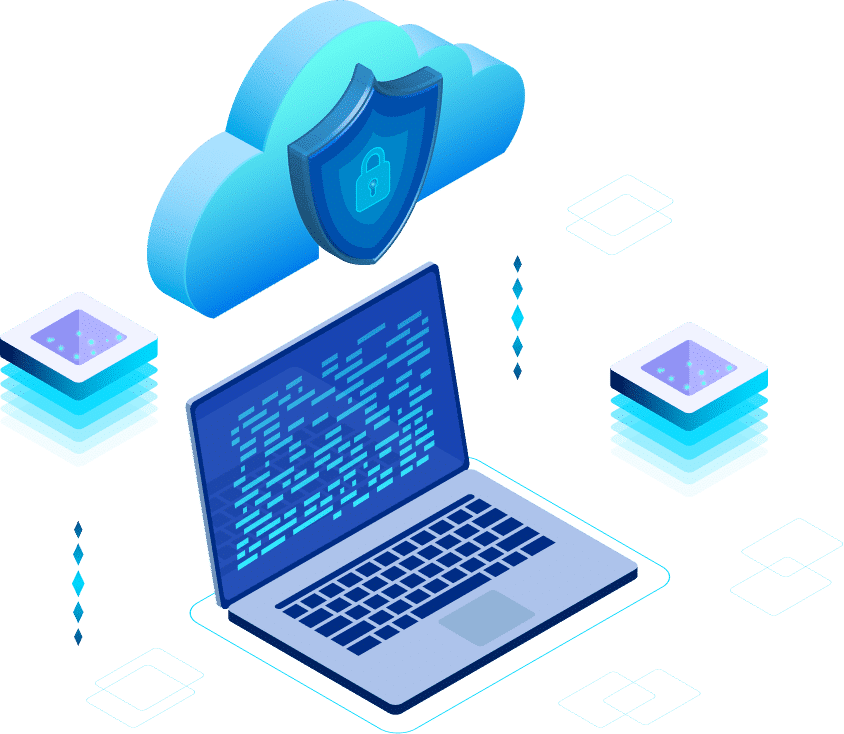 In the case of a standard EB-2 visa application, foreign nationals would require US-based business organizations to act as the petitioner. Moreover, the company would need to acquire a labor certificate before it may begin the application process.
However, in an EB2 NIW case, the applicant can file a petition on their own without the need for US employer sponsorship. This is when he or she possesses a special ability in the sciences, arts, or business or possesses an advanced degree.
The applicant would also need to meet the criteria for a national interest waiver, which makes it harder for individuals to obtain an EB-2 NIW since there is an additional set of requirements that must be met.
How Long Does It Take to Process This Kind of Visa?
If you are hoping to file an EB2 NIW petition, it's important to know what to expect in terms of processing time.
The truth is that you can expect the filing process for an EB-2 visa to take between 10.5 to 26.5 months, on average. However, the time it takes will depend largely on your location. After receiving a notification of approval, you must check the US Department of State Visa Bulletin to see if a green card is still available.
Green Card Application Processing Time from the US
The application for a green card may be initiated after a visa is made available. If submitting a petition from within the country, you will need to include Form I-485. The length of the wait tends to vary by region. However, the truth is that it may take the US Citizenship and Immigration Services (USCIS) more than two years to finish processing the application.
Green Card Application Processing Time from Outside the US
When applying for a green card from another country (through consular processing), you will probably have to wait between four to six months.
EB2 NIW Eligibility Requirements
You must possess either an advanced degree or a foreign equivalent degree in the arts, business, or sciences to qualify for an EB-2 NIW visa. Additionally, you may need to demonstrate extraordinary talent. In the section below, we'll talk about these requirements in greater detail.
Employment-based Visa Requirements
To qualify for an EB-2 NIW, you must demonstrate that you possess an extraordinary ability and an advanced degree, as we have already mentioned, but what exactly does this mean?
An advanced degree (or the foreign equivalent) should go beyond that typically encountered in the realm of the arts, sciences, or business. Additionally, you should have at least the equivalent of a master's degree or bachelor's degree plus five years of on-the-job experience.
National Interest Waiver Requirements
The requirements for an EB2 NIW green card don't stop there. You'll also need to satisfy the requirements for a national interest waiver. Let's take a closer look at the things you will need to prove to be considered eligible.
1. Your Proposed Endeavor Has "Substantial Merit" and "National Interest"
Healthcare, education, technology, research, entrepreneurship, and business are just a few examples of the many areas where "substantial merit" can be demonstrated. You may define your proposal in light of its broader influence on the betterment of society rather than having to show how your contribution would offer financial benefits.
Additionally, your planned project need not have an impact on the entire country. Despite its local focus, creating a significant number of employment opportunities in a particular region that is suffering economically could be considered a national initiative.
2. You Are Positioned Well to Carry Out This Proposed Endeavor
Furthermore, it's not required to demonstrate that the project will "most likely succeed in the end." You merely need to show that you are positioned well enough to carry it out successfully.
This implies that in order to submit an application for the national interest waiver, you do not necessarily need to have a well-known, prosperous business. Having said that, owning an organization with a long track record of success can certainly help support your case.
3. It Is in the Country's Best Interest to Waive the Job Offer Requirements
The USCIS also requires that the waiver be "on balance," which means that the pros of wavering the labor certification and job offer process outweigh the cons. This is often the case when a foreign national can provide significant contributions to the country in their field.
Providing Supporting Evidence
To prove that you have an exceptional ability or an advanced degree, you will need to provide evidence. Let's take a look at the different types of evidence you must supply to qualify for this kind of visa and national interest waiver.
Evidence That You Have an Advanced Degree
Here's what you can provide as supporting evidence that you possess an advanced degree or the foreign equivalent:
If You Have a Master's Degree or Higher
A diploma and transcripts from the relevant educational institute that prove that you have earned a degree that is at least the equivalent of a master's degree or higher are required if you are highly qualified.
If You Have a Bachelor's Degree or the Equivalent
Letters from past employers that attest to your past five years of post-baccalaureate work experience, along with the equivalent of a bachelor's degree, as well as a copy of your diploma and transcripts and letters from employers, are needed in this category.
Keep in mind that these letters must indicate that you have improved your skills over the preceding five years.
Evidence of an Exceptional Ability
If you have an advanced degree, it's best to take the approach mentioned above, as it is more challenging to prove that you have an exceptional ability. That's because you'll have to prove three or more of the following:
You have received recognition from the government, peers, or other professional or business organizations that attest to your contributions to the field.
An official academic record showing that you have an educational qualification that pertains to an exceptional ability.
A minimum of 10 years of work experience in your field of expertise that can be seen in letters from previous employers.
Exceptional ability membership to some kind of relevant professional association.
Evidence that you have been paid for services related to this special ability.
A license to practice your skill or talent.
The USCIS official is going to require supporting documentation in addition to having faith in your remarkable abilities. This is why, if at all possible, you should submit evidence of more than three of the things on the list above. In other words, it is not sufficient to merely produce paperwork – the evidence must be presented in a way that supports your claim.
Evidence for a National Interest Waiver
In addition to the proof mentioned above, you'll also need to show that you deserve to be awarded a national interest waiver.
However, the applicable statutes do not identify any supported documentation required to prove that you qualify for a national interest waiver. Consequently, USCIS officers must evaluate each application on its own merits. Having said that, USCIS does offer certain directives that may be helpful.
We'll provide more information about some of the most pertinent guiding principles in the section below.
Is It in the Country's Best Interest to Waive the Job Offer Requirement?
Officials can take into account the following to decide whether an applicant satisfies the third criterion that we talked about and if skipping the PERM certification requirement would prove advantageous to the United States:
Whether your skill set is in great demand in the country.
If your work would be beneficial to the US, irrespective of how it would affect American employees in a related field.
Whether your expertise would make it practicable for you to obtain a job offer or follow the labor certification process.
Determining Whether You Are Positioned Well Enough to Complete Your Project
To assess your eligibility based on your positioning to carry out your proposed endeavor, the USCIS officer would consider the following criteria:
Your skillset
The knowledge you possess
Your educational background
Whether you have a well-thought-out plan of action
If there are any official records that prove past success in the field
What evidence do you have that proves progress made toward your intended goal
Whether businesses, investors, shareholders, etc., have shown interest in your project
Compiling Evidence to Prove That Your Abilities and Skills Are of National Importance
Now that you understand some of the things the USCIS looks for when determining which applicants are eligible for national interest waivers let's talk about the evidence you can provide to prove that you meet these standards.
A great way to demonstrate that you are eligible for an EB2 NIW is to offer proof of academic research that you have done, in addition to your resume and proof of your qualifications. It's also a good idea to include news articles where you were praised for your exceptional ability or contribution to your field.
If you have letters of recommendation from experts or other kinds of evidence that prove your competence, you should also submit this to support your case. A complete plan to demonstrate how you will accomplish your proposed endeavor is also recommended.
What If You're an Entrepreneur?
Suppose you are hoping to start a business venture in the United States as a skilled and highly experienced individual. In that case, you should also include the following in your petition:
Letters of intent from another business hoping to work with you
Proof that you have contact with investors, shareholders, etc.
Evidence that you have the capital required to do business in the US
Finding Experienced Assistance for EB2-NIW Petitions
Filing a petition for permanent residence in the United States can be a complicated process.
Citizen Concierge has established a reputation as a trusted provider of expertise assistance for EB2-NIW filings. With our extensive experience and knowledge in handling EB2-NIW cases, we offer an unbeatable combination of personal approach and expertise.
Why Choose Citizen Concierge for Your EB2-NIW Petition?
 Experience: With years of experience, our team has honed their skills in the area of EB2-NIW petitions. We stay up-to-date with immigration regulations, ensuring that we provide the most reliable advice and support.
Personalized Approach: We recognize that every EB2-NIW petitioner's circumstances are unique. We tailor our services to meet your individual needs, ensuring you receive the personalized support required for a successful petition.
Expert Guidance: Our team of professionals is dedicated to providing high-quality assistance. We offer reliable guidance and address any concerns you may have, ensuring that you feel supported throughout the process.
By choosing Citizen Concierge, you can access the expertise you need for your EB2-NIW petition. Our focus on personal approach and experience sets us apart as a reliable option for those seeking assistance in navigating the complex immigration process. Let us be your trusted partner in achieving your goal of obtaining a green card through EB2-NIW.
The truth is that filing a visa application can be costly, and without the right support, it can be a confusing and challenging process. Fortunately, you can find the best solution with Citizen Concierge.
If you require more information about our software or would like to get started with the application process, please choose your packages or get in touch with us by calling us at 786-551-1119 or sending an email to support@citizenconcierge.org.
Frequently Asked Questions
Want to know more about the EB-2 NIW application process? We address some of the most-asked questions in the section below.
Which occupations qualify for a national interest waiver?
sysadmin
2023-07-12T17:07:58+00:00
There isn't a set list of occupations that are eligible for national interest waivers. However, it must be noted that recipients are mostly professionals in the fields of business, the arts, sciences, and technology. The submitted work experience or research must be highly meritorious and crucial to the nation.
To put it simply, NIW applicants must possess a graduate degree, its equivalent in a foreign language, or extraordinary skill in their field of study.
We're here to help answer your questions. Judicial matters can be complicated, our experts are on hand to help inform you of every aspect regarding your topic. We take great pride in using our expertise for you and look forward to hearing from you.