A Green Card holder represents a permanent legal resident who has been granted permission to work and live in the United States indefinitely. The United States Citizenship and Immigration Services (USCIS) provides a permanent residence card, also known as a "Green Card," as proof of that status.
The DACA program was established to support undocumented immigrants brought to the U.S. as children. Although the program does not provide them with permanent legal status or a road to citizenship, it enables them to apply for a social security number, driver's license, and work permit.
Once an individual has a green card, he must apply for "naturalization." Naturalization is the procedure by which an immigrant to U. S. becomes a citizen of the country. Only some immigrants are eligible: those with a green card – for at least 3-5 years or who satisfy multiple military service requirements.
To work and live in the United States, you must apply for a Green Card. The Green Card Lottery randomly chooses 50,000 low-immigration candidates for immigration visas each year. Discover the various options for obtaining the required U.S. immigrant visa and the Green Card Lottery.
Renew or Replace Green Card
A valid green card is required to demonstrate that you are authorized to work and live in the U.S. The I-90 form ("Application to Replace Permanent Resident Card") replaces or renews a green card. If your green card has expired or is about to expire, or if it has been stolen, lost, or damaged, you must file a Form I-90 with USCIS.
Petition a Relative for a Green Card
A Form I-130 is the first step in helping an eligible relative move to the U.S. and get a Green Card. This application does not grant your relative immigration status. Therefore, relatives must wait for visa numbers before applying.
One way to verify that you are licensed to work in the U.S. for a certain period is to have a document for Employment Authorization (Form I-766/EAD). An EAD allows the individual to work in the U.S. but does not grant immigration status. Complete Form I-765 – to apply for an EAD.
If you have a green card and want to travel outside the USA for more than one year but less than two years, you must apply for a reentry permit. Fill out a Form I-131 (Application for Travel Document) to get a reentry permit. You should submit this application well in preparation for your scheduled trip.
Advance Parole allows aliens without visas to return to the U.S. The Aliens need Advance Parole before leaving the U.S. Apply for advance parole at the nearest USCIS field office with a prepared Form I-131, emergency request documents, filing fee, and two passport-style photos.
Born in the U.S. or to American parents makes a person a citizen. Each path to U.S. citizenship—naturalization, marriage, parental, and military—is difficult. To become a citizen, you must complete a Form N-400, take the U.S. Naturalization Test, and have a personal interview.
Conditional Residents are spouses of U.S. citizens who immigrated before their second wedding anniversary. If you have kids, they may also be Conditional Residents. The USCIS will send a receipt after receiving the I-751, which proves your U.S. legal status.
Adjustment of status is the procedure by which you can apply for a legal permanent resident position (Green Card) while in the United States. This means you can receive a Green Card to process a visa without returning home. Family-based status changes take 8–14 months (longer for other applications).
You can register at a U.S. consulate if you are not a U.S. citizen. To come to the United States and be approved as a permanent resident, you must apply to a State Department consulate worldwide for an immigrant visa.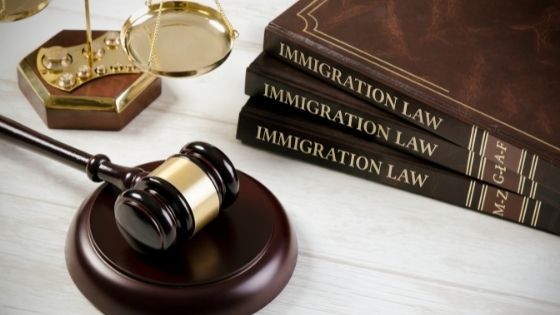 The E-2 nonimmigrant classification allows a national of a treaty country (a country with which the United States maintains a treaty of commerce and navigation, or with which the United States maintains a qualifying international agreement, or which has been deemed a qualifying country by legislation) to be admitted to the United States when investing a substantial amount of capital in a U.S. business.